The "Maison de la Bataille" was born from the opportunity to present to the public the model of the Battle of Cassel (or "Val de la Peene") of 1677 in one of the villages where it took place: Noordpeene.
Opened in April 2007, the museum presents the large 12m² model of the Peene battlefield or 3rd battle of Cassel, where the armies of William of Orange and Louis XIV clashed in 1677.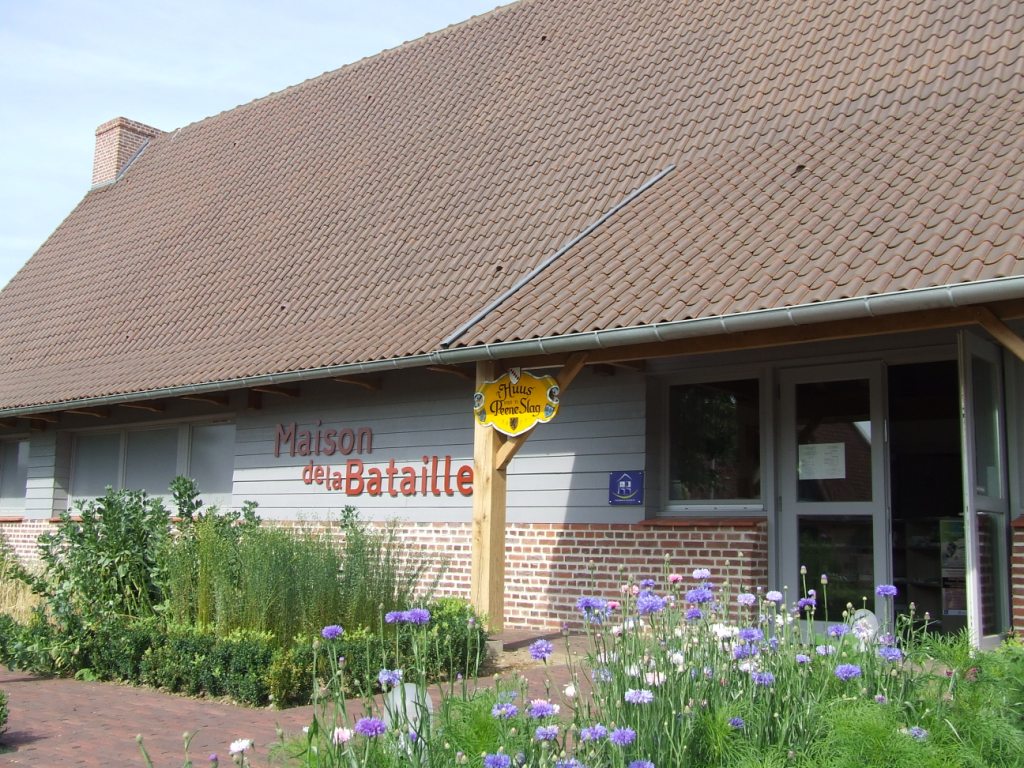 This large construction, the general appearance of which is reminiscent of a Flemish barn, allows first of all to explain, around the model, the historical context around this battle.
It is a very realistic evocation of the battle, well completed by the chronological timeline, which shows the forces involved and the consequences. In the following rooms, several stations invite visitors to discover daily life in Flanders in the 18th century: trades with maton trade systems, company orders, local tales, the peddler, remedies and medicine, superstitions. The Flemish language, parties and games are not forgotten in the conviviality in Flanders. "